New Agents become inactive, 2 still active, 4 total
Hello!
2 new software agents are set to inactive. Upon installation they are active but a few seconds later they become inactive. ICMP is open and firewall rule is working. Tried disabling Windows Firewall and it still won't connect. Restarted the agents and they are still inactive.
Also tried installing 1 active agent on a new computer, same behavior. Only works using the 2 active agents.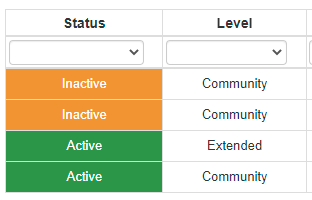 posted in Support forums